Posing Tuition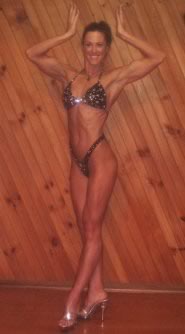 An amazing physique deserves to be seen!

Jo Rogers has an eye for detail that gives your posing definitive class and distinction. Whether you are doing figure or physique, are male or female, novice or advanced, any competitor will benefit from Jo's expertise in onstage posing.

Jo offers an initial consultation that includes all aspects of competing from posing to costume and music choice, the various bodybuilding federations and their requirements, to tanning and its application.

Her One on One posing sessions are conducted at the Style on Stage studio or can be done via email and video consultation. When Jo is interstate for seminars or competitions there is often the opportunity for athletes in that area to make bookings for posing or routine sessions. Dates and times will be posted on this site when they become available.

Be amazed at the difference she can make!
Other Services Products include . . .
| Costume Cleaning | Music Selection and Editing | Routine Choreography |